And thanks to my new followers and recent commenters, I appreciate the encouragement. :)
For this post, I thought I should share some of my favorite clothes currently in my closet (not including all the clothes I would LIKE to have in my closet, because then this list would never end!) to give you a better sense of what I like to wear. Currently also means mostly winter clothes, since my spring/summer clothes are at my parent's house. Unlike many of the wonderful petite bloggers out there, my wardrobe isn't professional because I'm still a student, so I don't have too many pencil skirts and blazers. Sorry about the awful quality of these photos- time constraints and poor lighting made this blog 'photo shoot' a bit less than professional!

10 favorites: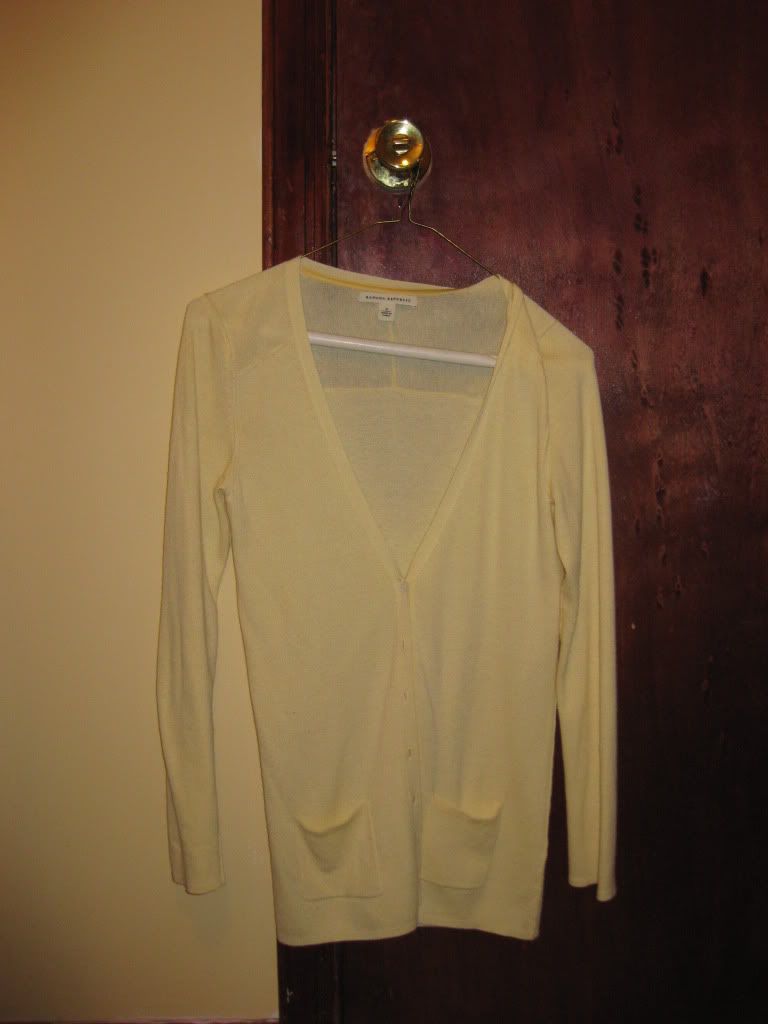 1.) Sz S Yellow Silk Blend Cardigan (Banana Republic)
Considering it's a normal-size small, this sweater is oversized for me, but I love the way it fits. The color is a very flattering soft yellow, and it's the perfect length to wear belted with skirts. I usually wear this sweater in the spring/summer considering its light weight and pastel color.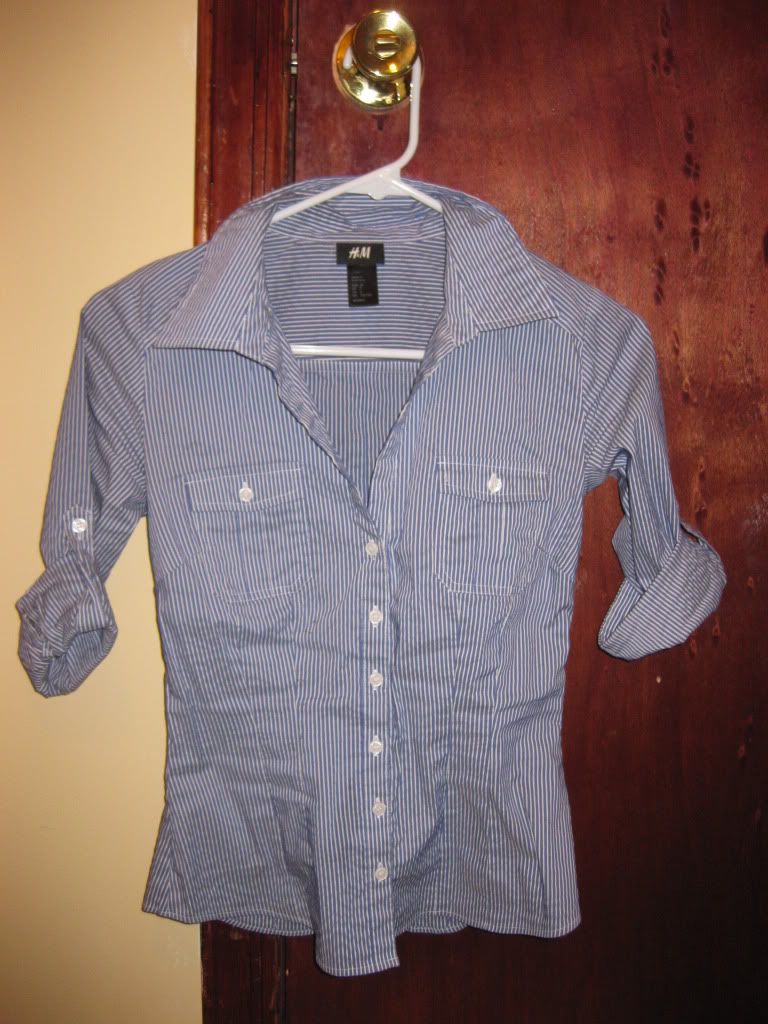 *I apologize for the AWFUL wrinkles! I just wore this one.
2.) Sz 2 Blue Striped Button-down Shirt (H&M)
While maybe not my first choice for quality, H&M is #1 for petite-friendly sizes! I love the extremely feminine tapered cut of this shirt and the 3/4 sleeves. I also have a thing for blue pinstripes (there's several more blue-pinstriped items in my closet). Even when I'm wearing casual clothes, I prefer clothes with some structure for a bit of sophistication (which is necessary when you're high-school sized!)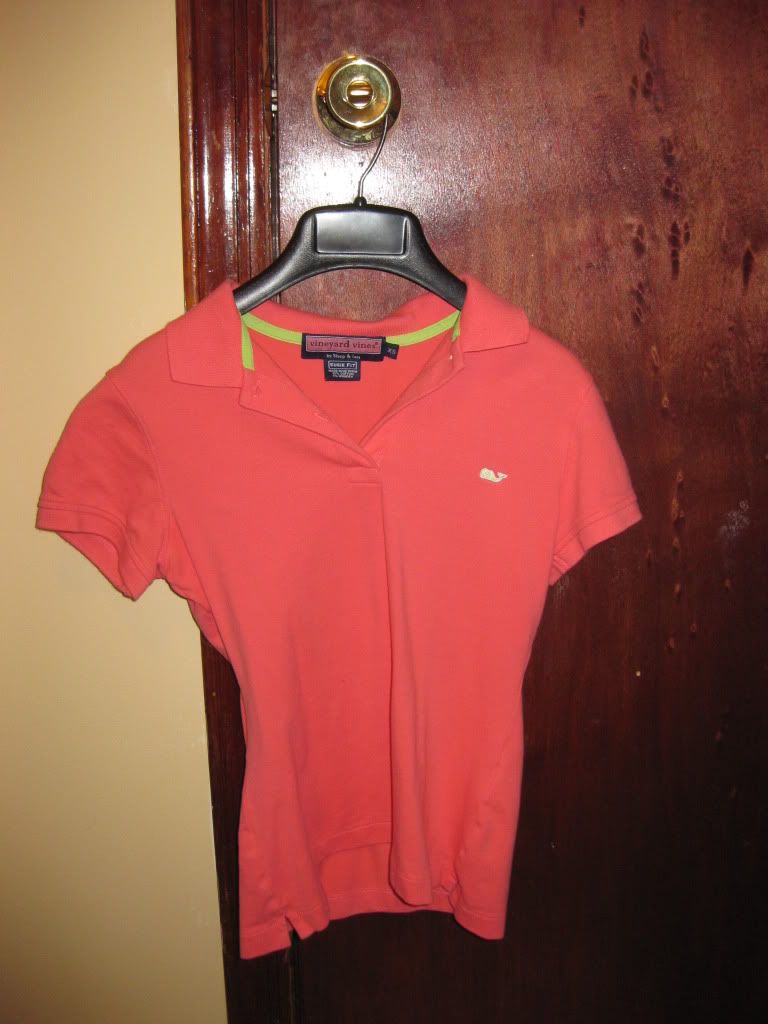 3
.) XS "Susie Fit" Polo (Vineyard Vines)
The color of this polo makes me so happy! I actually haven't worn it out yet- this color is definitely for warmer weather. The quality is wonderful- thick, soft fabric that doesn't fade in color intensity when I wash it. The length and sleeves are a perfect fit, too. And I absolutely love VV's little whale logo :)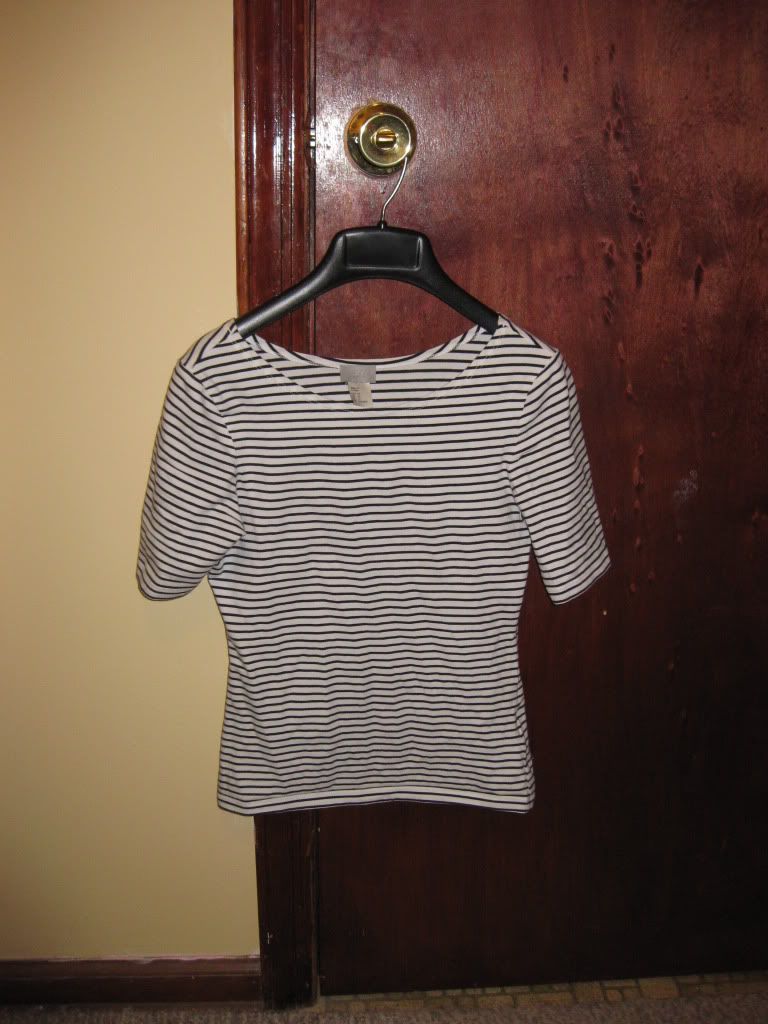 *Again, the stripes are distorted in the photograph, but in real-life they're thin horizontal black stripes.
4.) XS Striped Boat-neck Tee (H&M)
I LOVE everything boat neck. I actually have a version of this boatneck tee with elbow-length sleeves in several different colors, but this striped tee is my favorite. It's a very classic look that's totally flattering, especially for us ladies with small chests and narrow shoulders. (This is the shirt I'm wearing in my profile pic!)
5.) XSP Ribbed Merino Wool Ruffle Cardigan (Banana Republic)
I like the color of this sweater- neutral, but not black or white. It goes with everything! The sleeves are comfortably snug around my arms, and the ruffle adds a bit of understated flare. Wool and my skin don't always get along, but the soft merino doesn't seem to bother me at all. I got an excellent deal when I bought this, waiting till BR had one of their 40% everything weekends and then combining it with my student discount (*Note: You can COMBINE DISCOUNTS at BR, unlike J.Crew. Never buy anything at Banana Republic full price, because they always have sales!) It gets an A+ for quality.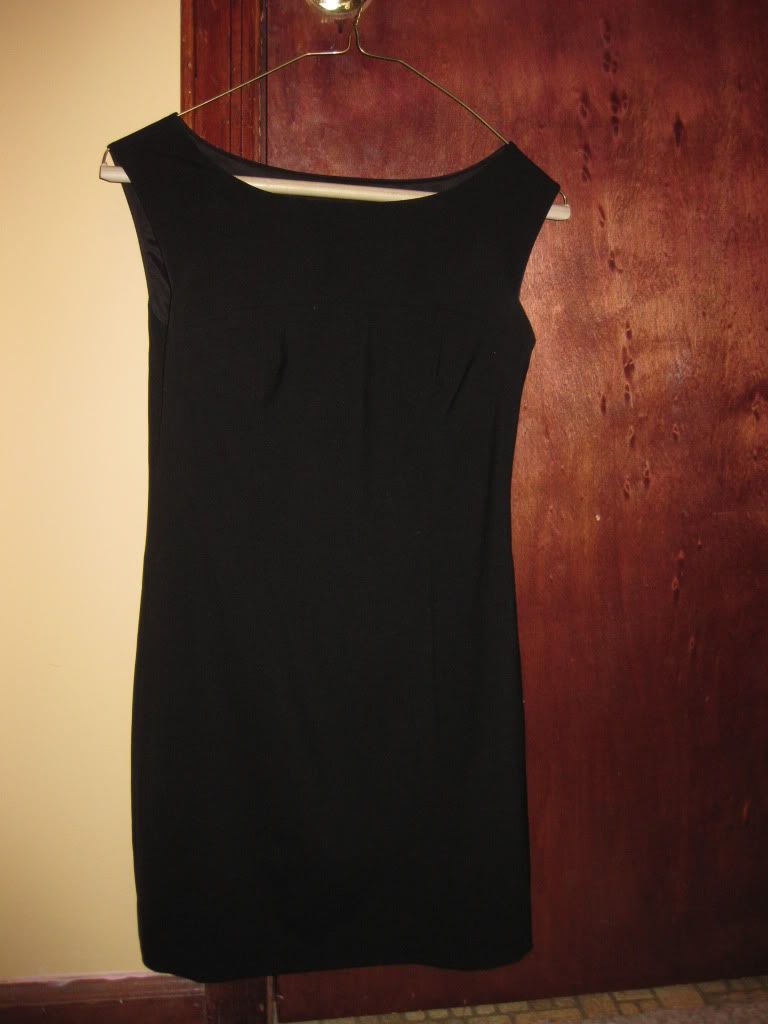 6.) 0P Black Sheath Dress (Ann Taylor)
What's classier than a little black sheath dress? I got an AMAZING deal on this dress- it happened to be the last one left and was reduced to 11 DOLLARS, originally 99. Insane. Although it's not silk like one of my other favorite Ann Taylor dresses (currently at my family's house downstate), it's still an elegant, versatile little piece. Normally I'm 00P, but the deal was too good to pass up, so I got it shortened at my tailor. (Thanks, Noemi!)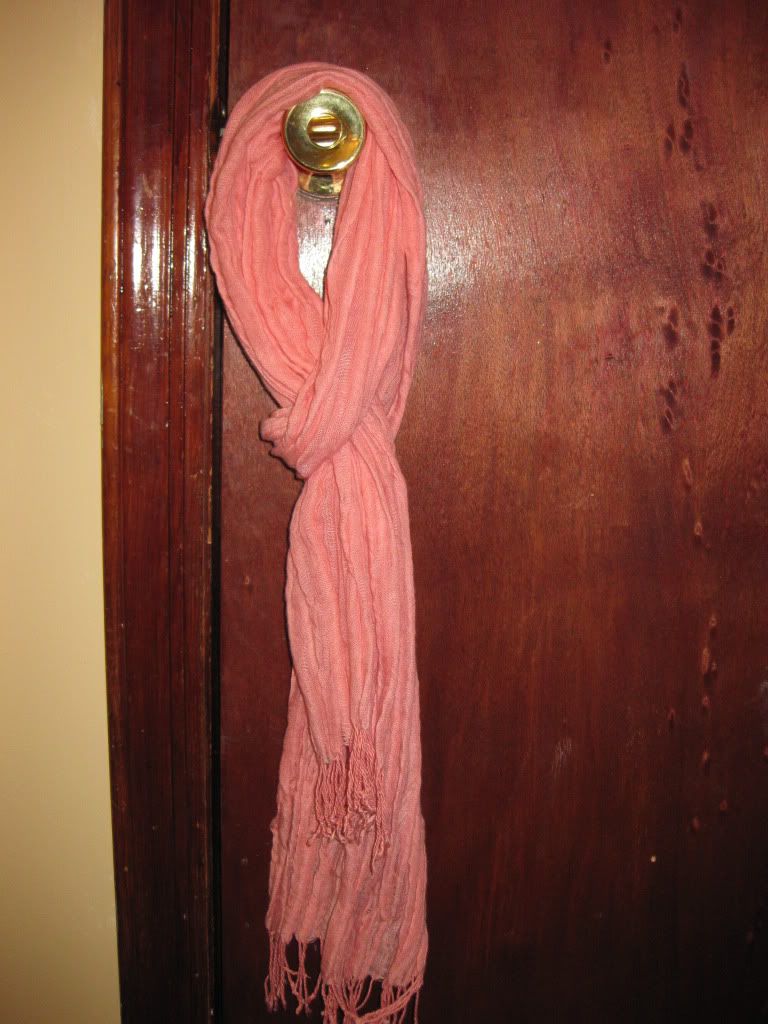 7.) J.Crew Viscose Scarf
I definitely over payed for this scarf, paying full price at somewhere around $45. However, it's totally worth it because I LOVE it! The warm, cheery color brightens up my mostly blue and neutral wardrobe, and its thin enough to wear in warmer weather but thick enough to bunch nicely.
8.) Dark Skinny Ankle Jeans (Forever 21)
I'm pretty cynical when it comes to Forever 21, because I consider their clothes to be pretty disposable and not likely to last more than a year. However, these jeans are awesome! They were only 10 bucks (right?...) yet they have a beautiful dark color that hasn't faded too much, and a great ankle cut that's perfect for petites. They also roll up perfectly for a cute cropped look.
9.) My Large Argyle Sock Collection (Gap)
I have an argyle sock obsession, and Gap is my favorite place to go to buy 'em. Their knee-high socks are perfect for wearing under boots!
10.) Skinny Brown Snake Belt (J.Crew)
I love this belt for its versatility and for its quality. I only wish more skirts had belt loops!
While compiling this list, I realized many of my most favorite pieces are back at my parent's house, since they're more appropriate for spring/summer. Nevertheless, I love these ones too.
Would any of these items be found in your closet? What are your favorite pieces in your wardrobe?